Marketing automation software helps businesses spread awareness during the research phase, puts your company top of mind while generating interest during the consideration phase, increases conversions/sales as well as speeding up the sales process during the purchase phase, and increases post purchase customer service that may lead to referrals and/or repurchasing.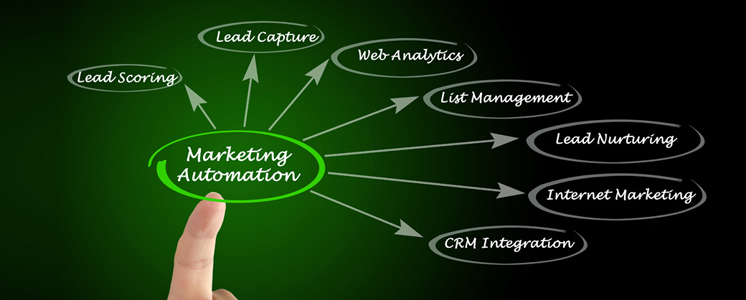 Marketing automation software is used for helping with customer on boarding, customer retention, cross selling and up selling, lost customer re-engagement, lost deals returned to marketing, long term engagement/nurturing, internal marketing, ongoing social media efforts, new product and service offerings, trade show or event promotion/marketing, sales enablement, and more.
There are many options for marketing automation software. Key aspects to consider are: ongoing monthly costs, cost per number of contacts, do they come with a contact management software (CMS) or which CMS do they sync with, initial strategy help and initial set up costs, technical support, and more.
It is important to understand that buying marketing automation software does not come with a comprehensive strategy and implementation details for utilizing the software. Make sure you broach this topic if you are not already fluent with using this type of software.
It is also important to understand that marketing automation software has templates for designs, however you will need to integrate your logo, possibly some of your own images or images from stock providers, and develop your own content.
Most providers offer some type of add-on initial set up package, however these are not comprehensive and you need to nail down the exact initial strategy details, deliverables, and costs. Marketing Automation is an ongoing morphing solution - however once you have your library of materials built it gets easier over time to drag and drop using past materials to design new campaigns. The initial materials foundation must be set up with quality.